Trademarks Simplified . . . Baltimore Trademark Attorney
Our Baltimore Trademark Attorney Charles Riddle, Esq. has over 20 years experience in trademark law.
Clients benefit from over two decades of experience in trademark law. Our focus is on trademark applications and the trademark registration process. You work directly with licensed Attorney Charles Riddle, who can answer your questions and provide guidance and suggestions with your brand. He provides trademark searches and consultations, and he answers your questions on the spot. He guides you and your business through the trademark search, trademark application, and trademark registration process.
Let's Do It Right the First Time!
In my 20 years of practice I've encountered almost every trademark situation. I'm conditioned to quickly identify common issues and potential pitfalls. I've perfected my consultation so clients are well informed and in the best position when it comes to managing their brand.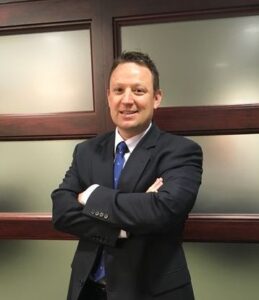 Eliminate Guesswork – We Answer Your Trademarking Questions
It's our job to have the answers to your trademarking questions. We give you insight and perspective into the trademark process. Whether you are choosing a name for use with a new business, or renewing your trademark registration, we have the answers. We explain the differences between registering the the name, trademarking the logo, or both. We also consult with you and provide advice about copyrighting a logo. We explain to you how trademark searches work, and how the United States Trademark Office reviews your trademark application once it's filed. In a short consultation, we screen your proposed trademark for problems and provide suggestions that help avoid trademark office rejections. Hundreds of clients rely on Attorney Riddle's guidance when registering trademarks here in the United States and overseas.
Let Us Guide You Through the Trademark Application Process